Maryland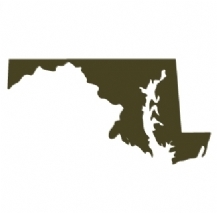 Annapolis, MD
Annapolis Dermatology Associates
Annapolis Dermatology Associates is a leading, thriving practice in the Annapolis/Baltimore/Washington region.
We have an exceptional opportunity for a BC/BE general dermatologist to join our practice, which is affiliated with a major medical center.
Our two state-of-the-art facilities (Annapolis and nearby Kent Island), have extremely strong patient bases. Our offices are appointed with the care and taste representative of our team's drive for excellence, compassion and dedication.
Our practice seeks a motivated and energetic complement to our team.
The tenure of our team exceeds the industry standards and is further tribute to the outstanding environment.
– State-of-the-art, fully integrated EMR
– Excellent administrative staff and physician support staff
– Our practice is Joint Commission accredited and includes Mohs surgery and dermatopathology.
Excellent compensation package and benefits:
– Competitive base salary with productivity bonuses
– Malpractice insurance, CME benefits, excellent retirement benefits
For immediate consideration, please forward your CV to tsuchoza@annapolisdermatology.com
Baltimore, MD
Dermatology Opportunity
Busy and well-established general dermatology practice in Baltimore, MD seeking a board-certified / board-eligible dermatologist to join the practice with partnership potential. the practice consists of a solo dermatologist who established the practice and a physician assistant. The office is an extremely busy general, surgical and cosmetic practice in the Baltimore area (Towson) in a beautiful state-of-the-art office. The office is over 3000 sq. ft. with 8 exam rooms and two additional larger procedure rooms and is equipped to handle a large patient volume. The practice is centrally located in a thriving suburban area in Baltimore in close proximity to Washington, Annapolis and Pennsylvania with an excellent reputation as a family friendly environment to raise a family.
This is an excellent opportunity for a dermatologist to join a very successful and busy practice with potential for partnership with greater potential for expanded growth particularly in cosmetic revenue.
Full-time or part-time position available. Competitive salary and benefits include malpractice insurance, health insurance, 401K and profit sharing and CME allowance.
For more information, please contact Dr. Eckman at 443-255-9174 or by email ieckman@jhmi.edu to discuss this opportunity further.